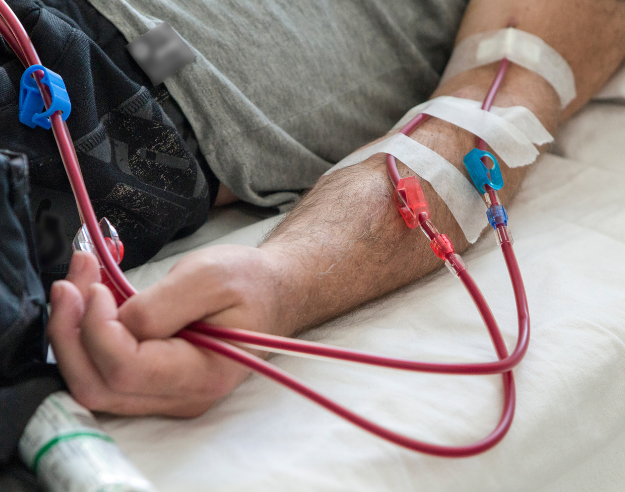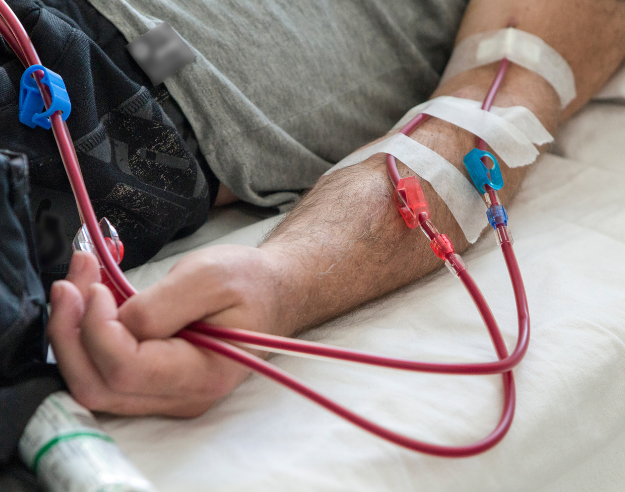 Hemodialysis is a form of kidney failure treatment that helps to remove waste products and excess fluids from the blood when the kidneys are no longer able to perform their normal function. This dialysis treatment involves the use of a special machine called a hemodialysis machine that filters the blood, removes the waste products and extra fluids, and returns the clean blood to the body.
During hemodialysis, the patient's blood is removed from their body through a needle or catheter inserted into a vein, and then it is passed through the hemodialysis machine's filters to remove excess fluids and waste products. The cleaned blood is then returned to the body through another needle or catheter.
Hemodialysis is typically prescribed for patients with end-stage kidney failure, which means their kidneys have lost nearly all their ability to function. It may also be used to treat acute kidney failure or as a temporary measure while waiting for a kidney transplant. Hemodialysis is usually performed several times a week, with each session lasting four hours.